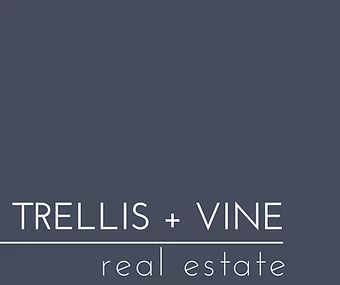 At Trellis + Vine Real Estate, we believe the true focus of real estate brokers should be the client.
Our independence allows us to dictate our terms and ensure we are always keeping the clients needs first. We help you save on listings expenses so you can keep more of your home equity. For superior service, list your home with Trellis + Vine Real Estate.
Melissa Weese
Managing Broker
As founder of Trellis+Vine, Melissa brings a strong reputation and expert experience to the Pacific Northwest.
For over a decade, Melissa has been guiding home buyers and sellers with her strong client centric philosophy. Her combination of superior personalized attention, extensive experience, and unwavering dedication allows her to be the best advocate for each of her clients.
Born and raised in the Pacific Northwest, Melissa has the unique ability to understand the needs of each client or property, and implement the most efficient and effective strategy. She also specializes in building and new construction properties.
​Melissa graduated from Oregon State University where she studied finance & management information systems. She enjoys traveling, cooking, and spending time with her husband and two children.
Merissa Jackson
Real Estate Broker
Merissa joined Trellis+Vine in 2021 after 12 years in Commercial Interior Design and Real Estate Development.
Her resume of work includes clients on the east and west coasts in Tech and several Federal Agencies. After earning a Project Management Certification (PMP), she realized she wanted to help people where it counts most, at Home.
Although Edmonds is home for Merissa, she is familiar with moving to a new area. She spent 6 years in Washington DC and moving home was a new experience. Areas change and grow, its nice to have an understanding of a neighborhood personality when you are buying and selling your most sacred place, Home.
Merissa attended Seattle Pacific University and earned a Bachelor of Arts in Interior and Fashion Design. She and her husband enjoy finding new adventures with their 3 year old son, across the world and nearby.
Holly Gray
Real Estate Broker
Daily you will find Holly serving her real estate clients and consulting with domestic and international relocating employees and their families moving to the area. With 16 years in a multicultural environment with diverse clients from over 50 countries Holly has a unique knack for negotiating complex transactions and understanding the motivations of buyers and sellers from all walks of life.
Holly has consulted on deals from the perspective of a broker, consultant, agent, Realtor, destination service provider, appointed expert third party, and more. She saves her clients time, money, frustration and stress where her goal is to give them each (regardless of race, status, gender identity, sexual orientation or religious beliefs) nothing short of a world-class experience.
At the end of the day Holly wants her work to make an impact toward a more peaceful planet, improve the lives of her clients, family and friends and have some good laughs along the way.
If any of Holly's services can be of value or support to you or your company I invite you to reach out to us here or directly by phone or email.
Holly Gray: Broker, REALTOR®
CDRE, PSA, CNHC, RCC, DCS
602-429-9740